Wildfire was formed by
Lichfield Arts
as a Youth Ensemble to play music as it should be played - with enthusiasm, energy and style! 
Created as part of the Lichfield Arts Folk Arts project, Wildfire started off as a one off workshop and was so immensely popular that it quickly developed into a band in its own right with regular rehearsals and performances all over the country.
Since then, the band have gone from strength to strength - they have a demanding and varied repertoire and are performing across the country at a range of events such as Chester Folk Festival
, Upton Folk Festival, the Acoustic Festival of Great Britain and more! The group consists of over 20 members between the ages of 10 and 25, and offers a unique chance to play folk music in a contemporary way, learning to arrange, write, and perform. 

Wildfire is bustling with great young talent and a fantastic sound - think raucous brass riffs against a lively tune on flutes and fiddles, grounded by funky percussion rhythms, a show not to be missed!
In 2019 the band celebrated its 10th anniversary with a celebration at The Guildhall in Lichfield, joined by former members and supporters. The event coincided with the launch of the band's 4th EP, aptly named DECADEnce.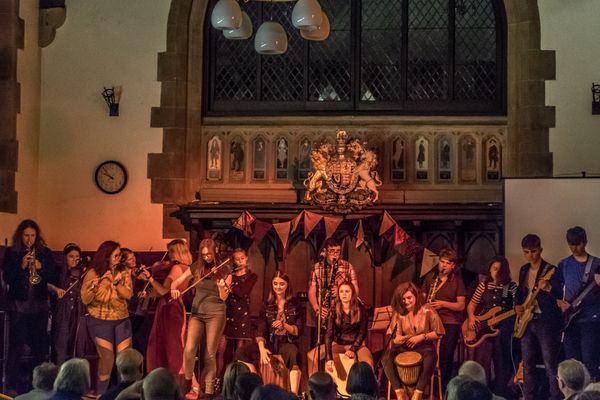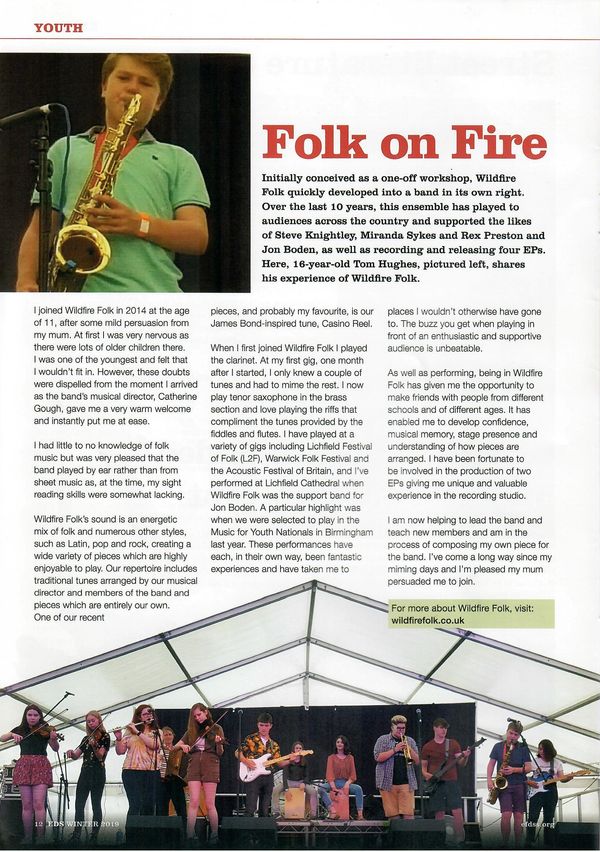 Our Supporters and Sponsors
Wildfire Folk could not exist without the generous help and support from our sponsors. If you would like to help Wildfire in providing outstanding opportunities for young people, click
here
to find out how.